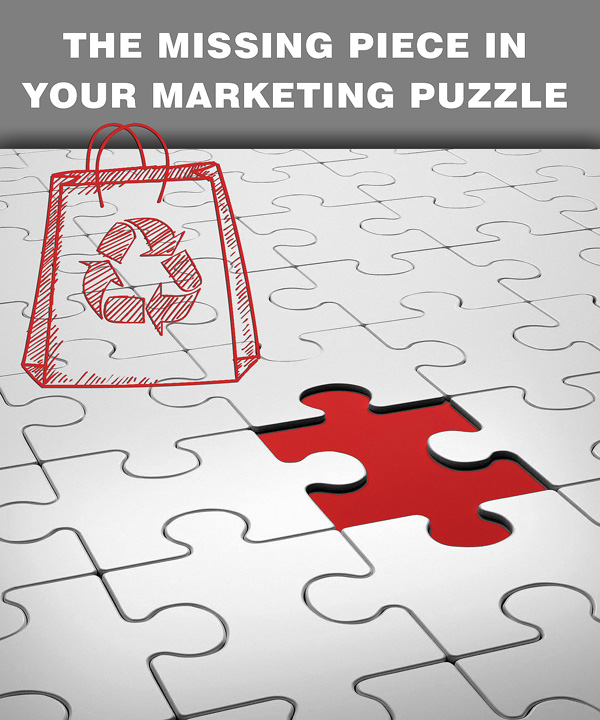 SUPER MARKETS - FOOD & BEVERAGE MARKET & WHOLESALE
TAKE full advantage

of the volume and frequency of your customers' visits, for your own benefit. The average amount of the reusable shopping bags used by every person who visits the nearest grocery store, super market for their daily purchases is 2 to 5. The frequency of visits, perhaps daily. The annual cost is significantly lower than conventional plastic bags of the past. The direct and indirect gain from disposing of the reusable shopping bags is invaluable. The terms are now reversed, the reusable shopping bag is now for your business, a profit and only a profit. Choose the way you promote it and let your customers increase the recognition of your business by using it over and over in your local community.

IMMEDIATE EFFECTIVENESS:

Give it for free. Place it in a prominent position, near the funds marked with free disposal. The cost of acquiring it, now allows you to participate in such actions.

DIRECT PROFIT:

Sell it and increase your annual turnover with profit. The reusable shopping bag is no longer in your business expense category. It is a product for sale and a powerful marketing tool at the same time.

PROMOTE:

Incorporate it into your business loyalty program and create extra motivation for the consumer to buy - use it.

CREATE PARTNERSHIPS:

Create your own reusable shopping bag in collaboration with your key suppliers. Reduce your burden on the cost of the reusable shopping bag and enjoy the benefits of getting wide recognition of your brand.

BRANDS MANUFACTURING / IMPORTING & DISPOSAL COMPANIES
The distribution of your products in the super markets is incredibly large. So don't leave them alone.

Make your own move.

Total reset:

Use your existing customer base, synergize with key super markets customers, and join forces to promote your brand more effectively.

Corporate Identity:

Get established if you have recently become active in the local market or refreshed the memory of your end consumers.
Use it in

reward loyalty programs

and

contests:

The reusable promotional shopping bags are extremely low cost and easy to distribute free samples to your end consumers.
Official statistics from www.wrap.org.uk show a significant decline in disposable plastic bags, while the same statistics show a doubling of the use of reusable shopping bags since 2006. Consumers using reusable shopping bags are growing rapidly and gradually. Why not have one with your own brand?
MARKETING COMPANIES, CREATIVE AGENCIES, EXHIBITIONS, CONFERENCES & EVENTS
RETAIL STORES / FASHION DISTRIBUTORS / STORE CHAINS / ON LINE STORES / MALLS
HOTEL BUSINESS & SPA CENTERS
Offer your visitors a free or low-cost reusable shopping promotional bag to facilitate their day-to-day stay in your country and they will reward you by traveling the bag with your brand name miles away with their pleasant memories.
Take care of your members: Offer your customers free, low-cost advertising reusable shopping bags for their daily visits to your site and beyond. The reusable shopping bag and a good comment with a smile from one of your members is the easiest, reliable and low cost promotion of your center.
ORGANIZATIONS / PUBLIC INSTITUTIONS / NGO
Promote

your institution's recognition and funding with the reusable shopping bags.

Positive way

of promoting, in harmony with the nature of foundations: Offering a reusable shopping promotional bag is a non-aggressive, friendly way of advertising, in line with the "offer" philosophy.

Ideal for social marketing campaigns:

Carefully designed, with the right materials and message that accurately communicates the identity of the institution, the reusable shopping bag will greatly help to spread not only the institution but also the purpose it serves.

Attracting Funding and Volunteers:

The reusable shopping promotional bags are an alternative way of spreading your foundation's purpose and recognition, with the aim of attracting funding and volunteers.

EDUCATIONAL INSTITUTIONS / COLLEGES
The reusable shopping bags can effectively promote the goals of an educational institution.

At special events:

Get your branded reusable shopping bag for free at training sessions, graduation ceremonies, special events for free.

Save Extra Income:

Sell your branded reusable shopping bag at related events. This way you can increase funding for new training programs for your organization.

Use it as an educational tool:

Organize a reusable shopping bag design contest and promote eco-consciousness to your students through this fun experience.

Promote Private Recycling Initiative:

Distribute the reusable shopping bag throughout your institution reminding students and staff of the need to take initiatives on their own for a better and cleaner tomorrow with respect for our planet.

We have provided just a few ideas on applications and uses of the reusable shopping bag, drawing on our experience and involvement in this sector area.
The uses, purposes and potential applications of these new reusable shopping promotional bags are really endless.
Under no circumstances would we risk listing them all here, as it is 100% certain that some would miss us.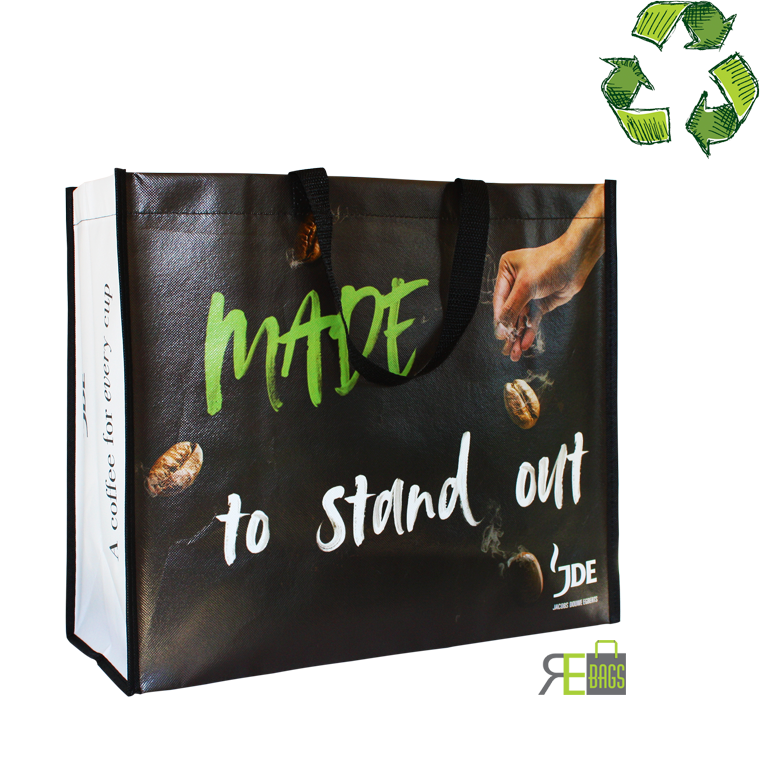 PROMOTIONAL REUSABLE SHOPPING BAGS
Modern eco friendly carrying and advertising solutions
• WHOLESALE REUSABLE ECO BAGS •
Copyright© 2019/2020 • REBAGS.GR
Version 2.1
COOKIES POLICY:
This site uses cookies. By continuing to browse the site you are agreeing to our use of cookies.
Review our cookies information for more details. DETAILS